Laser-Assisted Hatching Treatment
Fertility research is advancing and looking for feasible solutions to overcome all the potential barriers in one's fertility journey. LAH treatment is one such step added to the IVF procedure to increase the success rate of embryo implantation.
If you have undergone an IVF procedure, you must be aware that a fertilized egg can't guarantee you a successful pregnancy. That's because when you conceive naturally, the embryo passes through fallopian tubes, making it easier for implantation as the shell grows thinner. However, as in the IVF procedure, embryos created in labs have a thicker shell than usual and may need extra help to break out; otherwise, it may result in IVF failure. Thinning this outer shell through advanced LAH technology gives the embryo a greater chance of hatching properly, thus increasing the chances of successful implantation.
The prime goal of LAH is to overcome the odds that are hindering your dreams of having a successful pregnancy. If you have been experiencing multiple IVF failures due to unexplained reasons, our IVF specialist in Udaipur, India, may suggest you an LAH treatment.
Treatment Procedure
Implantation failure is one of the incompetence of the Human IVF procedure. To help overcome this, Assisted hatching is performed by creating a gap in the zona pellucida or shell via laser to facilitate successful hatching. It's usually done on Day-3 after the fertilization has occurred- the entire procedure is fairly quick and needs just a few seconds.
Laser Hatching is beneficial in most fertility issues and is generally performed as a part of the IVF treatment cycle. For patients deciding upon whether to undergo a conventional IVF cycle or an LAH-IVF, the procedures are virtually the same.
If you are facing repeated IVF failures, there may be chances of attaining successful pregnancy through assisted hatching. You can always discuss your fertility options with the experts at our IVF Centre in Udaipur, India, before opting for any treatment.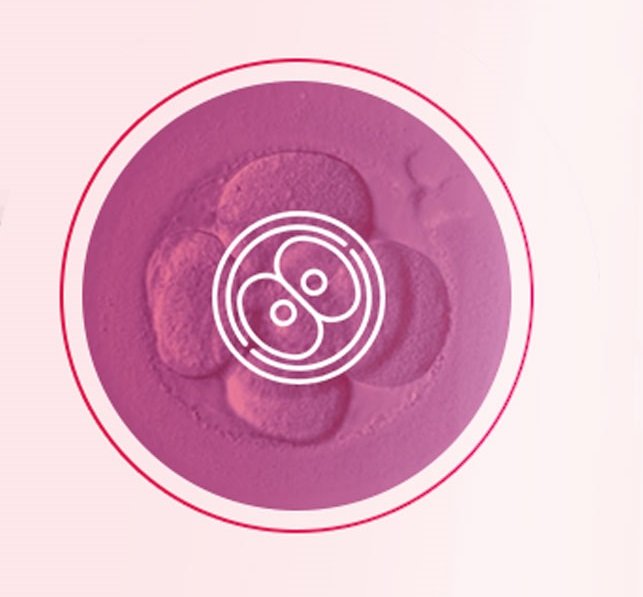 Who can benefit from Laser Assisted hatching?
Fertility experts may recommend you to undergo an LAH treatment if your reproductive cycle has indicated some unexplained implantation issues. Customarily, Assisted hatching is recommended to women
Aged 38 years or older
Have had previously experienced 2 or more IVF failures
Produce embryos having a thick shell
Have opted for Embryo Cryopreservation
Have needed a high dose of medications for ovarian stimulation
Hatching is a natural procedure; failure to hatch is one of the rare infertility cases and hence may need a modern approach. It's always advisable to first discuss the pros and cons of undergoing an LAH-IVF treatment with your fertility expert. At Alka IVF, we recognize that starting a family takes real bravery. That's why our team is there to support you all along your fertility journey by offering the best Infertility Treatment in Udaipur, India.
Risks Associated with LAH procedure
Initial fears regarding LAH concerns the impact that laser pulses might have upon the embryo. However, proven studies suggest that babies born through IVF and LAH-IVF are less likely to suffer abnormalities; that's because, in Laser hatching, only the outer layer is treated while the embryo itself is left unharmed.
As far as the costs are concerned, advancements in the medical field assure that couples can give Laser hatching a try, specifically when coming off from repeated failed IVF cycles.
Getting The Right Help
Whether you're getting yourself prepared for your first child or want to expand your family, struggling to conceive can bring a stressful period of pain and grief. You may feel that your fertility troubles have left you alone; however, it's more of a familiar issue than you think.
At Alka IVF, our fertility experts are committed to upholding the best scientific and clinical innovation standards. Being the best IVF hospital in Udaipur, India, we are proud to have supported couples/individuals in realizing their family goals. Wherever you are on your journey, the fertility specialists at our IVF Centre in Udaipur, India, are there to support you throughout your way with the best infertility treatment options.
Risks Associated with LAH procedure
Understand your fertility options better by taking the next step with Alka IVF, the best IVF clinic in Udaipur, India.
Book an appointment with our fertility experts right now!