Online Appoinment
BOOK AN APPOINTMENT
Welcome to
Dr. Alka IVF's Journey
Dr. Alka has a missionary zeal to help infertile couples achieve their dream of becoming parents. With experience of 15 years in the field of infertility, she becomes one of the most skilled IVF specialists of the entire region.
Through her clinical innovations and refinements of techniques, she has been able to increase the IVF success rates, an important milestone in itself! She has previously headed the Udaipur centre of Indira IVF and has contributed significantly to their growth story.
Our Services
---
---
We are the first choice for couples when it comes to having a baby and our infertility treatment
services makes their dream of parenthood come true.

IVF
In-vitro fertilization is a method of assisted reproduction where sperm and egg are fused in the IVF laboratory instead of in a woman's uterus.
IUI
An Intrauterine Insemination (IUI) is a type of artificial insemination in which sperm is injected directly into your uterine cavity near the time of ovulation.
ICSI
ICSI means Intra-Cytoplasmic Sperm Injection. In this technique an ICSI machine is used which has one pipette to hold the egg and another pipette to...

Donor Programs
Alka IVF, the best IVF hospital in Udaipur, India, offers a "Donor program" to help anyone needing donor sperm, embryos, eggs, or even a surrogate to complete...
Laser Assisted Hatching
Fertility research is advancing and looking for feasible solutions to overcome all the potential barriers in one's fertility journey. LAH treatment is one such step added...
2D, 3D, 4D and Doppler Sonography
During IVF treatment, uterine blood flow measured by Doppler ultrasound is an important factor contributing to uterine receptivity.
CRYOPRESERVATION
Cryopreservation is a similar technique used in infertility programs that involves freezing and storing sperm, egg or leftover embryos from an IVF ...

INFERTILITY WORKUP
Alka IVF are passionate about helping anyone diagnosed with infertility and help them realize their family goals by focusing on early intervention options. If you have been striving to...
What our team believes in
---
---
Focus on patients and their needs .
Providing comprehensive & compassionate
care in every stage of the patients' journey.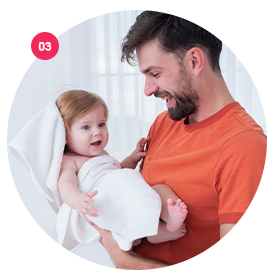 Making the best decision in the interest of the patient.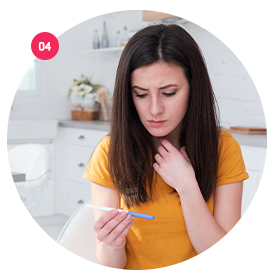 Patients' care always comes first.
Dr. Alka (IVF Specialist Udaipur,India)
Parenthood is not just a mere dream, but it is a hopeful longing, a mandatory happiness and an evergreen reality of life. With more couples facing difficulties in getting pregnancy due to lifestyle, stress, age and many other factors too, intervention through fertility treatments has become an important solution.
With over 15 years of expertise, Dr Alka IVF has helped patients have the best chances of realizing their dreams of completing their family. We are proud of having the one of the Best IVF doctor in Udaipur, India - their efforts have made us achieve great pregnancy success rates!
BEST IVF CENTER & FERTILITY CENTER IN UDAIPUR
---
---
Let's be honest!
Starting a family isn't easy; it takes real bravery. That's why we at Alka IVF, one of the best IVF clinic in Udaipur, India, are here to support you along your fertility journey.
We offer a holistic range of infertility treatments at our IVF centre in Udaipur, India, with a holistic approach to patient care. Our infertility treatment services are delivered in a caring & professional environment by a team who are leaders in their respective areas. Collaborating on the best treatment approaches to give the best results, our experts work tirelessly to ensure the vision of a better future is crucially met!
The team at our IVF centre in Udaipur, India, is highly passionate about helping you fulfil your family goals, no matter what stage of the journey you're at. So whether you're thinking about proactively managing your reproductive health or just want to have a quick talk regarding your family prospects, we are there to help you out. And if you are considering undergoing any infertility treatment, opting for Alka IVF - which has one of the best IVF specialist in Udaipur, India - can be a great choice!
Other fertility options
---
Remember, IVF isn't your only option! Our fertility experts will help you improve your fertility so that you have the best chances of conceiving conventionally. And if you can't get pregnant conventionally, we also provide less invasive infertility treatment options at our IVF centre in Udaipur, India.
One size doesn't fit all; that's why we aim to provide the best-personalized care to help you achieve the best outcomes. Reach out to our fertility experts, and they will curate a treatment plan precisely as per your individual needs!
How to get started with Alka IVF
---
---
Our experienced and friendly fertility experts make the process of "Getting Started" with us highly convenient!
Chat with us through WhatsApp
Chat with our IVF specialist in Udaipur, India, and we'll talk through each of your questions & provide the needed guidance to help you get through the next steps!
Book, an appointment with our fertility experts
Our fertility expert will take an in-depth account of your medical history. Based on your results, they'll tailor the treatment plan and help you get along your fertility journey.
Initiating your treatment plan
Majority of assisted infertility treatments begin on the first day of your next period (if applicable). Don't worry; we'll let you know the plan ahead of time and thus support you in every step.
Personalized approach
Each treatment plan suggested by the fertility experts at our IVF centre in Udaipur, India, is tailored to individuals' specific needs. Their recommendations are generally based on numerous factors, including age, test results, medical history, prior infertility treatment, and personal preferences.